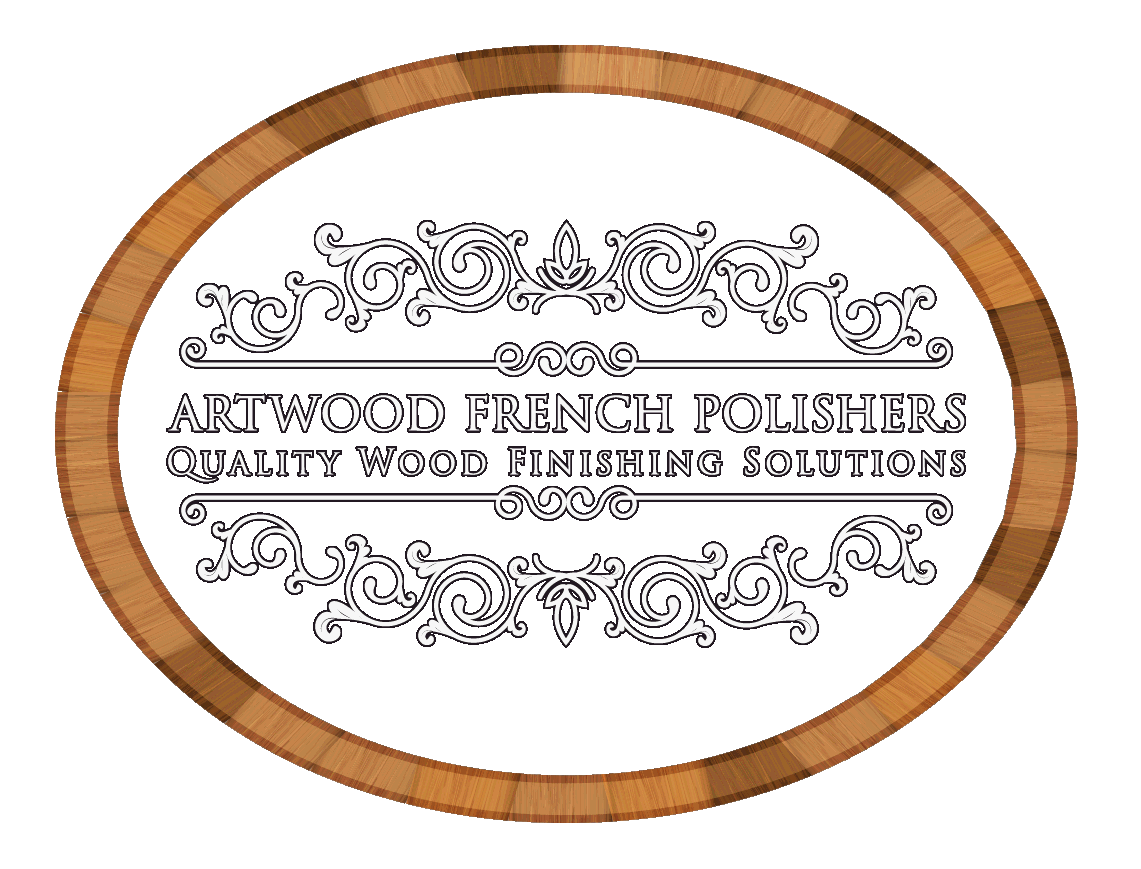 Quality Wood Finishing Solutions
It requires great skill to complete fine hardwood surfaces. At Artwood French Polishers (French Polishers in Blackheath) we are able to finishes French Polished, Lacquered, Polyester and Polyurethane Surfaces.
​
We are accustomed to working in private homes, in our workshop, right the way through to commercial properties such as offices, hotels and stately homes etc.,
The services we provide are:
​
Traditional French Polishing,

Bodying,

Grain Filling,

Chip and Scratch Repair,

Waxing,

Lacquering, we can make an old oak kitchen look like new!

Floor Sanding and finishing, as well as over-stain, repair and re-finishing,

Furniture Restoration,

Colour Matching and staining,

Ebonizing / Ebonising,

Gold Leafing and Japanese Lacquering.
Our recent work has involved Piano Polishing, Piano Polyester Repair, and undertaking works to Gatwick Airport to its lounges where there are ebonised / ebonized panel and doors.

We have worked in a stateley home in association with our esteemed colleagues at Hedges French Polishers. We used many of our skills employed on the walnut,
mahogany, and oak stair cases and rails, panels and floors.
​
In addition to working in the area of blackheath, we work all over the Greenwich borough, all over London which would include Kensington, Mayfair, Park Lane, Chelsea and Belgravia. Tunbridge wells, Sevonoaks, Chislehurst, Bromley, Bickley, Keston, Farnborough, Downe, Orpington, and Petts Wood in Kent. Sussex and Surrey including Bexhill on Sea and Edenbridge.
​
Please look at our Gallery to view our past work and call us on 07947020999 if you wish to have some work done.
Atwood Restoration came to repair my Teak cupboard consisting of a frames, panels and doors. Some of the doors and frame had developed mould. They removed and treated it then stained in the bare section. The y then oiled the whole lot with Teak oil. I am very pleased with the job. They were reliable and easy to deal with.
We hired the services of Artwood Restoration to restore some teak furniture. They did a sterling job, will use again and recommend to friends.
Joe worked to revive our tired and marked oak furniture. The work was done quickly, cleanly and professional. We have asked for quotes for other work we would like done in the future. Thanks Joe.
Artwood Restoration refurbished by oak kitchen units, repaired a damaged veneer and re-sealed by oak dining table and coffee table. I am very satisfied with the work, the appearance of my kitchen has been considerably enhanced with the minimum of fuss and mess. A prompt and professional service which I would highly recommend.
A beautiful job in polishing my walnut desk. Thank you very much for the service *****.
VIP Hospitality and Events
Please reload
French Polishers in Blackheath
(Artwood Finishers Ltd)
44 Dowding Drive, Greenwich, SE96BY